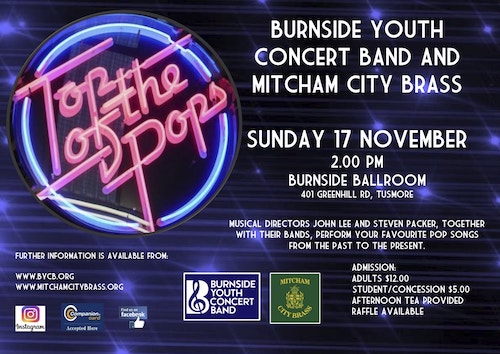 Date/Time
Date - Nov 17, 2019
2:00 pm - 5:00 pm
Location
Burnside Ballroom
401 Greenhill Rd
Tusmore

Tickets
Adults: $12
Conc/Students: $5
Children u/13:

Burnside Youth Concert Band And Mitcham City Brass – Top of the Pops
Musical Directors John Lee and Steven Packer, together with their bands, perform your favourite pop songs from the past to the present.
Afternoon tea provided.
Mitcham City Brass is proudly supported by...