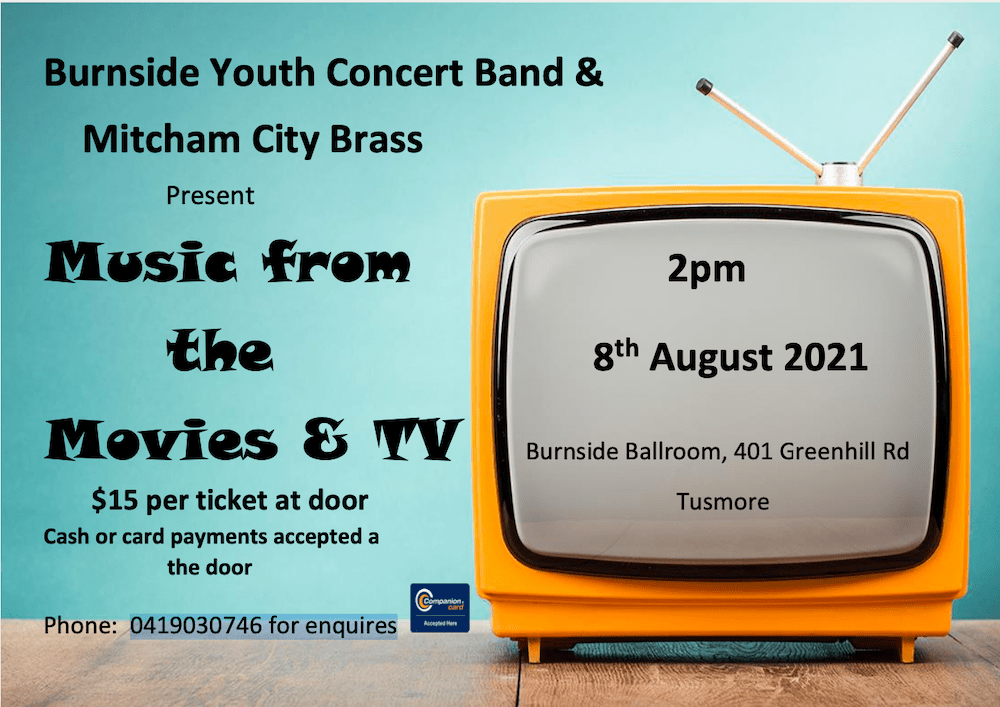 Date/Time
Date - Aug 8, 2021
2:00 pm - 4:30 pm
Location
Burnside Ballroom
401 Greenhill Rd
Tusmore

Tickets
Adults: $15
Conc/Students:
Children u/13:

***DUE TO RECENT AND CURRENT COVID 19 RESTRICTIONS THIS CONCERT HAS BEEN POSTPONED***
Mitcham City Brass join with Burnside Youth Concert Band to present a selection of music from film and screen. This performance will be subject to any Covid restrictions so please check closer to the event date.
Cash or card payments at the door. Please phone 0419030746 for enquires.